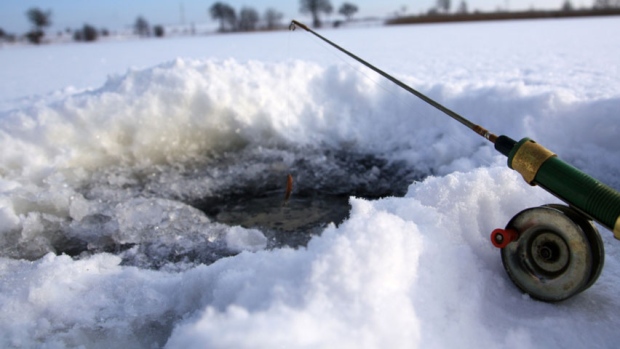 An ice-fishing dad who was accused of having too many lines in the water has been cleared by a judge because his three-year-old daughter was fishing with him.
According to a recent Spiritwood court case, in March, the man had been fishing on Turtle Lake with his daughter and there were four lines in the water.

Under Fisheries Act rules, anglers who are ice fishing can only have two lines in the water at the same time.
A conservation officer ticketed him, saying the little girl didn't have the ability to set up the ice-fishing rig, maintain it, watch it and retrieve fish.
The father fought the ticket in provincial court — and won.
Part of his evidence was the Saskatchewan Anglers' Guide 2014, which on its cover shows what appears to be a father helping his young daughter bait a hook.

No Minimum Age
Judge Dan O'Hanlon said the only issue to be determined was whether or not the three-year-old was legally fishing.
Reviewing the rules, he decided there's no minimum age limit for what constitutes an angler.
"Just because an individual is three years of age, and does not have the ability to do everything required when fishing, it does not mean that he or she cannot legally fish," O'Hanlon said in a written ruling.

He then found the father not guilty of the Fisheries Act charge.