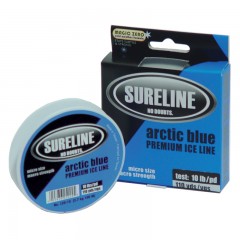 Premium Ice Line
The Sureline Arctic Blue Premium Ice Line is designed for high performance in freezing conditions. The 110 yard ice line has superior knot control and great strength despite its micro size.
Sureline
Micro size with great strength
Designed for performance in extreme cold
Extremely low memory
Maximum sensitivity with minimal stretch
Superior knot strength
110 yds per package
Specifications
Stock #
LBS
MSRP
I20-8
8
$6.91
I20-10
10
$6.91
I20-12
12
$6.91
I20-17
17
$6.91
Other Ice Lines.
Reviews
Add Review
There are no reviews for this product. Be the first one!