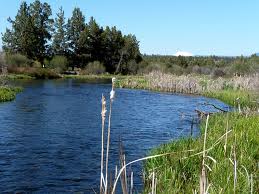 We have been asked NUMEROUS times in the past "are there any fish in there?" Mainly pertaining to our urban fishery here in Ottawa but could relate to your local pond, random bay on your lake or secluded channel in your neck of the woods that leads to nowhere.
Here are a couple of tips that can help you know if there are in fact fish in there. First thing to do is get on your computer and do some research - local forums, government sites, blogs, etc. are luxuries we have these days so a simple Google search could give you all the answers you are looking for.
If nothing is found online take a hike, spend some time down on that stretch of the water looking for evidence of fisherman; people in the water, bait containers, rod holders or even a walking path in the brush can suggest that this is a visited fishing hole. Also on this walk look for structure, current, water levels, pools, bait fish or any other indicator that there are in fact fish in there.
If all else fails wet a line because even a day out practicing casting is better than a day inside on the couch. Simply put time on the stretch will definitely give you the answer you were looking for. Are there any fish in there? You tell us!