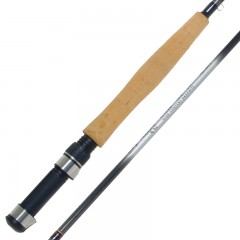 Neptune
Our Neptune™ fly rod is built light but powerful with extremely smooth action. With a precision weighted line and its extremely sensitive tip you'll never miss a bite.
Emery
High content graphite blank
8 stainless steel snake eye guides + tip
Western style handle and rubber butt cap
Stainless steel hoods
Graphite reel seat
Specifications
Stock #
LW
LENGTH
HANDLE
PCS
MSRP
6695
7/8
9'0"
HALF WELLS
2
$82.80
Other Fly Fishing Rods.
Reviews
Add Review
There are no reviews for this product. be the first one!