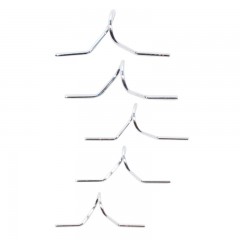 Snake Eye Guide Set
Our Emery Snake Eye Guide Set is an excellent fit for your fly rod. Constructed out of stainless steel, the five piece set have a rounded arch design for easy casting. Guide feet allow for hassle-free attachment to your rod.
Emery
Stainless steel construction
5 pieces per set
Specifications
Stock #
MSRP
RS105
$11.11
Other Repair Kits & Grease.
Reviews
Add Review
There are no reviews for this product. be the first one!