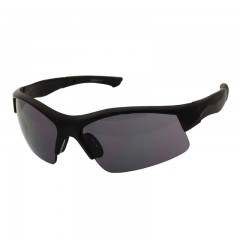 Pathfinder Polarized Sunglasses - 6 Pack
Superior comfort, durability and performance make our new Streamside® Pathfinder Polarized Sunglasses ideal for outdoor enthusiasts. The lens offer clarity from every angle and filter out 100% of UVA, UVB and UVC rays in order to keep your eyes protected. Buy 48 pairs and receive a Streamside® Sunglasses Display Unit at no charge!
Streamside
100% protection UVA, UVB, UVC 400nm
Anti-scratch coating
Durable black frames
Amber or smoke coloured lenses
6 pairs of glasses per box
Specifications
Stock #
COLOUR
MSRP
4560-B
AMBER
$120.00
4560-S
SMOKE
$120.00
Other Sunglasses.
Reviews
Add Review
There are no reviews for this product. be the first one!