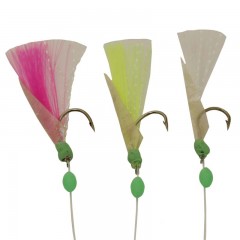 Quick Pull Sabiki Rigs
Our quick pull system lets you attach the sabiki rig without taking out of the package.
Compac
69" monofilament line
Rigged with size 14 hooks
30 lb main line, 20 lb branch line
3" drop line
6 drop lines
Specifications
Other Mackerel.
Reviews
Add Review
There are no reviews for this product. be the first one!