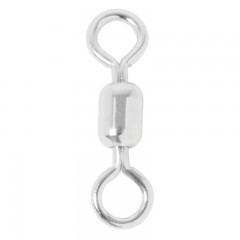 Crane Swivels
All Compac swivels are constructed with the highest quality materials to cover any fresh or saltwater condition. Using our smooth, durable swivels will minimize the risk of of a tangled line, letting you put all your focus on making that big catch.
Compac
Designed for smooth bait and lure action
Nickel finish
Specifications
Stock #
SIZE
PCS
MSRP
740-5/0
5/0
1
$2.96
740-6/0
6/0
1
$3.38
Other Crane Swivels.
Reviews
Add Review
There are no reviews for this product. be the first one!