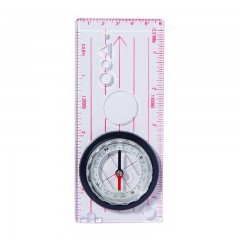 Map Compass
The compass consists of a magnetized metal needle that floats on a pivot point. The needle orients to the magnetic field lines of the earth. The basic orienteering map compass is composed of the following parts.
Backwoods
Base plate
Straight edge and ruler
Direction of travel arrow
Compass housing with 360
Rotating ring
North label
Index line
Orienting arrow
Magnetic needle
Specifications
Other Compasses & Whistles.
Reviews
Add Review
There are no reviews for this product. be the first one!