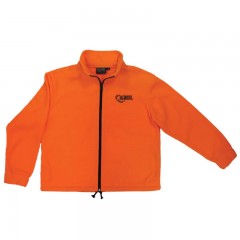 Kids Fleece Jacket
Keep your children warm as the weather gets colder with our Backwoods Kids Fleece Jacket. Made of 100% polyester fleece, the comfortable jacket features a full front zipper, two front pockets and a Backwoods logo just under the left shoulder.
Backwoods
100% blaze polyester fleece for high-visibility
2 front pockets
Full front zipper
Specifications
Stock #
SIZE
MSRP
2560K-S
S
$37.80
2560K-M
M
$37.80
2560K-L
L
$37.80
2560K-XL
XL
$37.80
Other Blaze Kids Apparel.
Reviews
Add review
There are no reviews for this product. be the first one!