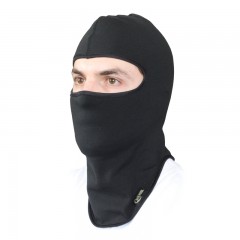 Black Balaclava
Our fleece Backwoods® Balaclava is ideal for the hunters entering cold territories.Thin enough to fit under your helmet, yet strong enough to block the wind, the polyester mask offers easy movement during outdoor activities.
Backwoods
Ideal for hunting, snowmobiling and hiking
Fleece lined and windproof
Quiet polyester construction
Thin enough to wear under helmet
Black colour
Specifications
Stock #
SIZE
MSRP
LAVA-B
ONE SIZE FITS ALL
$16.20
Other Face Mask & Balaclavas.
Reviews
Add review
There are no reviews for this product. be the first one!