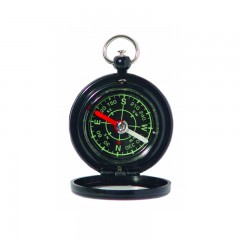 Pocket Compass
Make sure you have your bearings at all times with our Backwoods® Pocket Compass. The device is very easy to read and features a glow in the dark face for evening adventurers.
Backwoods
Glow in the dark face
Press to open cover
Compact design
Specifications
Other Compasses & Whistles.
Reviews
Add review
There are no reviews for this product. be the first one!