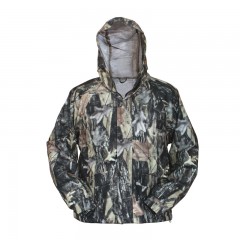 Explorer Jacket
The Backwoods® Explorer™ suit is lightweight but still 100% waterproof, making it the perfect choice for those late summer/early fall hunting trips.
Backwoods
Pure Camo
Sythetex waterproof and breathable fabric
Completely lined with durable, mesh material
2 front pockets and 1 inside pocket
Ideal for late summer and early fall hunting conditions
Sizes
Stock #
SIZE
MSRP
1410-3XL
3XL
-
1410-L
L
-
1410-M
M
-
1410-S
S
-
1410-XL
XL
-
1410-XXL
XXL
-
Other Lightweight Suits.
Reviews
Add review
There are no reviews for this product. be the first one!