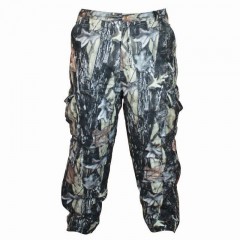 Ranger Pants
The Backwoods® Ranger™ suit is lightweight but still 100% waterproof, making it the perfect choice for those late summer/early fall hunting trips. It also features Pure Camo® camoflauge, the most lifelike pattern on the market. Pure Camo® is extremely realistic delivering unparalleled results in any situation.
Backwoods
Synthetex™ waterproof and breathable fabric
Pure Camo™ Vertical HD™ pattern
Ammo pockets and elastic loops for shells
Suspender buttons
Fleece lined pockets
Reinforced button closure
Elastic waist
Specifications
Stock #
SIZE
MSRP
1620-M
M
$72.00
1620-L
L
$40.00
1620-XL
XL
$40.00
1620-XXL
XXL
$40.00
1620-3XL
3XL
$40.00
Other Midweight Suits.
Reviews
Add Review
There are no reviews for this product. Be the first one!