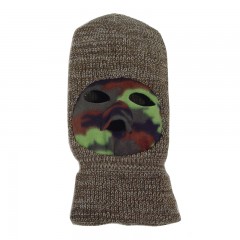 Camo Face Mask
The Backwoods® Camo Face Mask gives hunters complete protection from the cold. The snug fitting mask has a 100% acrylic knit outer shell that protects everything from you face to your neck. Mask features a green camo face.
Backwoods
100% acrylic knit
Green camo
Protect face against wind and cold
Specifications
Stock #
SIZE
MSRP
777C
ONE SIZE FITS ALL
$17.40
Other Face Mask & Balaclavas.
Reviews
Add review
There are no reviews for this product. be the first one!