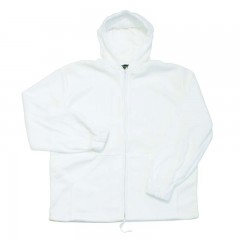 White Fleece Jacket
The lightweight Backwoods® Fleece Jacket provides optimal warmth in colder weather conditions. The full zip front jacket is made of 100% polyester fleece and features two pockets in the front.
Backwoods
2 pockets
White colour
100% polyester fleece
Adjustable draw string on waist
Specifications
Stock #
SIZE
MSRP
2560W-M
M
$37.80
2560W-L
L
$37.80
2560W-XL
XL
$37.80
2560W-XXL
XXL
$37.80
2560W-3XL
3XL
$37.80
2560W-4XL
4XL
$37.80
Other Fleece Track Suits.
Reviews
Add Review
There are no reviews for this product. Be the first one!