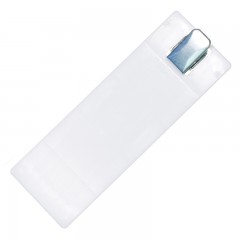 Plastic Fillet Board
Our new Compac® plastic fillet cutting board is now equipped with a tail clip that holds the fish steady and allows for easy cleaning procedures. The 22" x 7.5" board is slender for easy storing yet durable to last a while. Machine washable.
Compac
22" x 7.5"
Plastic construction
Grooved cutting surface
Convenient tail clip holds fish steady
Specifications
Stock #
LENGTH
MSRP
3290P
22" X 7.5"
$35.68
Other Knives & Sharpeners.
Reviews
Add Review
There are no reviews for this product. be the first one!