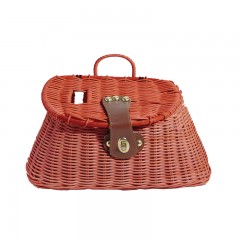 Rattan Creel
The classic looking Streamside® Rattan Creel is a great way to preserve your catch. It's lightweight and equipped with an easy to carry handle and cane hinges.
Streamside
Dimensions: 13" x 6" x 7"
Willow style
Cane hinges
Specifications
Other Bags & Creels.
Reviews
Add Review
There are no reviews for this product. be the first one!