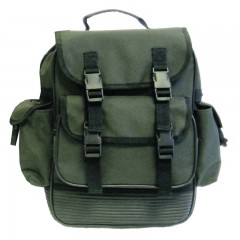 Mungo Sacks
The Backwoods® Mungo Sack provides an easy way for you to organize and transport your gear through the woods. Features include a durable high quality ribbed EVA rubber bottom, shoulder straps (BP 250 & BP 350 only) and baggage tag. Constructed with Codura™ polyester material the Backwoods Mungo Bag is a viable option for hunters.
Backwoods
Constructed from 600 denier Codura™ polyester
Quality ribbed EVA rubber bottom
Padded shoulder straps (BP250 and BP350 only)
Baggage tag
Specifications
Stock #
CAPACITY
MSRP
BP150
15 LITRES
$61.20
BP250
25 LITRES
$75.60
BP350
40 LITRES
$93.60
Other Specialty Bags.
Reviews
Add Review
There are no reviews for this product. Be the first one!